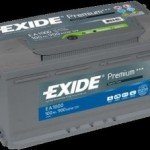 Many of us have had that time were we go to start our cars and we turn the key and just here a *click* or *clicking* sound as the solenoid engages but not enough power in the battery to turn over the engine.
Well there is many options to try, So when my car wont start what do I do when this happens?
If we have our own jump leads (which many people don't) and a second car then we can jump start it ourselves.
If we have our own jump leads but not a second car we could start knocking on neighbour doors asking them to jump start us
We could try bumpstarting (cars with catalytic converters are not recommended to be startered in this way) just find a nice hill gather some speed and let the clutch up in second gear with the ignition on.
These are all option in some cases but for me I feel its embarrassing enough that the car wont start in the first place to then having additional embarrassment of pushing your car or asking someone on your street.
Additionally in most cases (where something hasn't been left on in the car and has drained the battery etc) you will require a new battery and if you do get it started and it stalls for some reason your back to square one possibly in a worse location or holding up traffic at some traffic lights etc.
So we now know there's quite a big possibility that a new battery is required, we will need to locate a cheap battery in Norwich and the good news is not only do we supply low priced batteries in Norwich but we bring the battery to you and fit the battery at your location and you can even pay by debit card.
Call us on 01603 462959 where our friendly staff are here to help in your hour of need and will give you an estimated time of arrival and a total price for the job to be completed.
Why use Pure Tyre?
The most obvious reason would be we are Mobile and the battery comes with a mobile warranty  which means if the battery lets you down in the warranty period we come to you and replace it Free of charge*

Pure Tyre Mobile Fitting Service can supply and fit Brakes, Batteries and Tyres in Norwich, we are a family run business and we offer fantastic, affordable prices wrapped in a reliable, friendly service.
Our goal is nothing less than 100% customer satisfaction so when you call Pure Tyre you know you will be getting an open and honest professional service.
Pure Tyre can help you when you are in need of new Tyres, Puncture Repair, Car Battery, Brakes, Locking wheel nut removal, wheel alignment and even some suspension repairs and we are just a phone call away.
Pure Tyre Mobile aims to take the stress out of taking your car to the garage and having to wait hours for your vehicle at a fitting centre because we come to you so you can relax in the comfort of your own home, paint the house or do that spot of gardening that you have been trying to find the time for or carry on at work whilst your car is being fixed
A lot of modern cars now don't come with a spare wheel and just have a tin of temporary repair tyre inflation kit which is fine if is a small hole and most of the time its not good enough to get you back on the move, so i strongly recommend adding (our) Pure Tyre's number to your mobile phone contact list…
We can be easily found in the Yellow Pages, on Yell.com and Google and our webpage is full of helpful information www.puretyre.co.uk and take a look at some of our previous very happy customers testimonials.
When it comes to payment we have also made that easy by adding the convenience of a mobile chip and pin machine so even if you are stuck on the side of the road you can pay by card its easy,  just give us a call on 01603 462959 to get a competitive quote.
Convenient alternative to taking you car to the garage and without being more expensive
We can replace your alternator or starter motor at your location if that turns out to be the problem.
We aren't just an emergency call out service and in fact that is a very small portion of what we do.
We are a convenient alternative to taking your garage because we bring the garage to you.
All this and we are normally cheaper then leading tyre garages too!!
If your Battery lets you down  "We Come To You" either with a new battery or jump start.
Car battery replacement in Norwich
[divider] [divider]