When you are searching for tyres in Norwich then no one is more convenient than Pure Tyre.
When you book with us that's all the effort you have to put in to get the job done, no driving your car to the garage, no taking time off work, you don't even have to leave the house!!
We accept all major debit and credit cards via our mobile chip and pin machine.
So why inconvenience yourself by taking your car to the garage when we can bring the garage to you.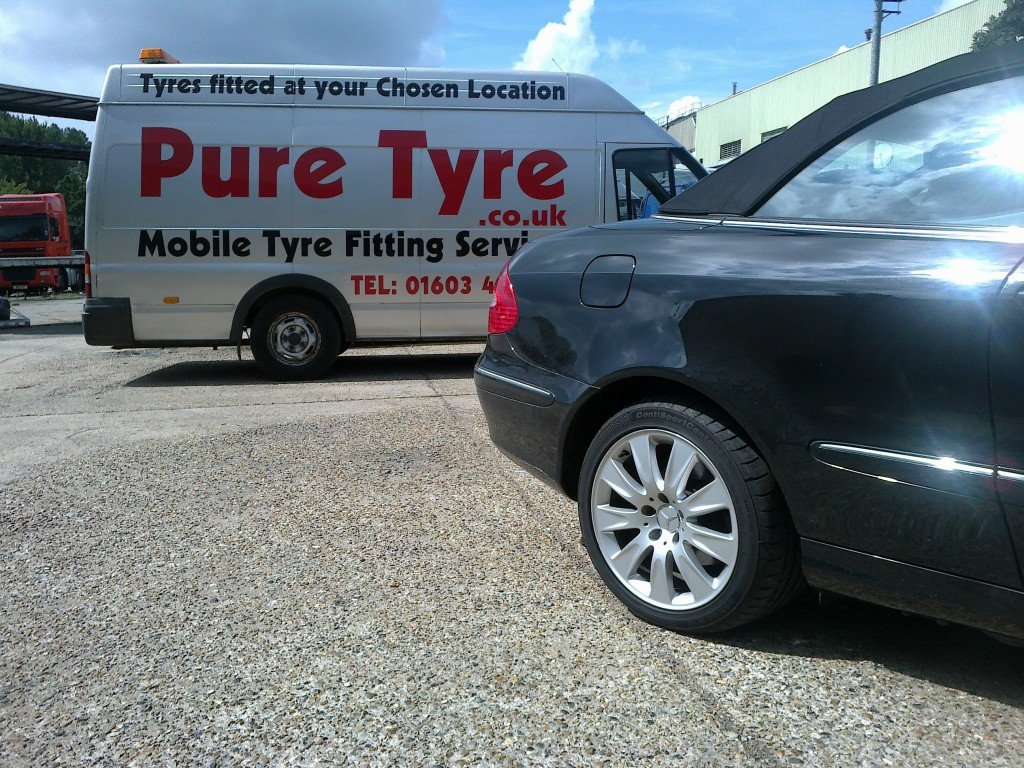 [divider] [divider]