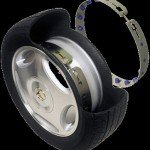 Tyron Price List
13, 14 & 15″ bands, per wheel, mobile fitted at your home inc VAT just – £89.90*
16″ & 17″ bands, per wheel, mobile fitted at your home inc VAT just – £94.90*
With Tyron bands you will require customer care kit inc VAT just – £19*
Recommended!! Portable Mobile Tyron Fitting Machine inc VAT just – £89.90*
Carriage charge £12*
A Tyron band is a circle of flat steel designed to fill the hole that the tyres falls into to make it possible to fit on the rim with out damaging the tyres bead
A Tyron band (aka tyron tyre savers) stops the tyre from falling in the well of the wheel which would give the tyre the ability to move and flex independently from the wheel, if the wheel and tyre work independently when steering inputs were made the wheel would turn but the tyre would not respond.
When the Tyron bands are fitted they fill the well in the wheel making it impossible for the tyre to fall into it, leaving the tyre tight enough on the wheel to respond to steering inputs.
This simple upgrade is installed by Pure Tyre to your existing wheels, giving your car, caravan or motorhome – in fact any vehicle with inflated tyres – limited run-flat capability and control in the event of a puncture or blow-out.
Tyron is fitted to emergency service vehicles throughout the world including the UK police force
Pure Tyre can supply and fit Tyron bands in Norwich, Norfolk to your caravan or motorhome and best of all "we come to you" at fit them at your location.
Tyron Portable Fitting Machine available from Pure Tyre
This low cost piece of equipment is essential if you have Tyron bands fitted to your vehicle, this enables you to have your Tyron Bands fitted and removed easily by tyre fitters anywhere in the world.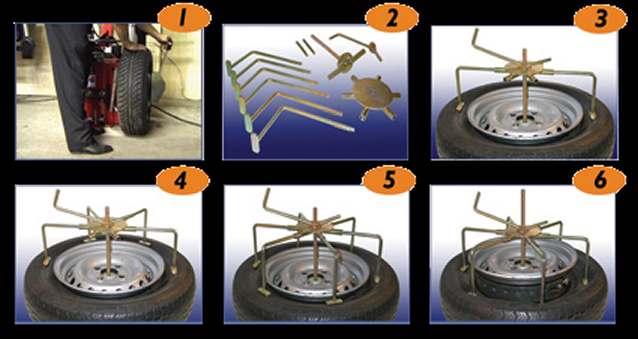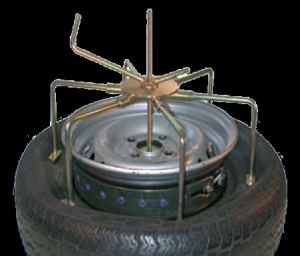 If you have Tyron bands then this portable Tyron band fitting machine is a must have item because if you get a puncture and the isn't a Tyron specialist then there's a very good chance the inexperienced Tyron fitting garage you use to fit your tyre or repair the puncture will damage the Tyron band inside if you don't have this portable fitting machine for them to use
FAQ's
How can I remove my Tyron bands?
What machine/equipment is available to remove Tyron bands?
My garage cant remove my Tyron bands what should I do?
Is there a special key to remove Tyron Bands?
What does this Tyron band circular sticker mean attached to my wheel?
Is there a Tyron Band dealer in Norwich, Norfolk?
The portable fitting machine cost is close to the cost of the retail price of one fully fitted Tyron band and will give you the peace of mind when your not near your local Tyron specialist.
[message type="info"]
PURCHASE A TYRON FITTING MACHINE
The Tyron Fitting Machine is a small & collapsible, weighing less than 3Kg and is designed to be kept with your Vehicle, Caravan or Motor home so that tyre fitters around the world can easily remove and refit your Tyron Bands.
£89.90* inc VAT
Carriage £12* (covers main land Britain)
Call us on 01603 462959 or Email us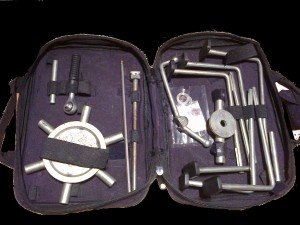 Please note: kit shown is for illustration purposes and the product may vary slightly.
[/message]
*Prices listed are correct at time of print, the actual price will be checked on the day of the purchase enquiry and could vary slightly from the price listed