The premium quality Bridgestone tyres can be supplied and fitted at your location via our Mobile Fitting Service so if you cant get to the garage, let the garage (Pure Tyre) come to you, and we even let you pay by Debit card, Easy!!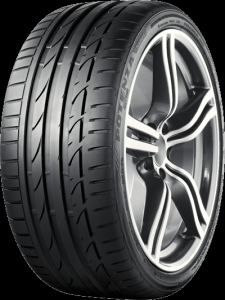 Bridgestone Potenza S001
The S001 is the redesigned RE050A, the instant difference you will notice is the slightly higher Void ratio which will improve water clearance.
They have also closed the Sipes on the outer shoulder of the tyre to reduce road noise generated from the center of the tread escaping, resulting in a quieter tyre.
The S001 is also manufactured in runflat the same as the Re050a.
Advanced asymmetric tread pattern for outstanding sports performance in wet and dry conditions.
Super slant grooves for rapid evacuation of water and high traction stability on wet surfaces.
High-grip shoulder blocks for optimum road holding, high braking force and maximum cornering grip.
Available with Runflat technology.
Bridgestone Potenza RE050A
The RE050A is fitted to many vehicle manufactures as Original Equipment, the tyre is perfect tyre for the sporty, demanding driver giving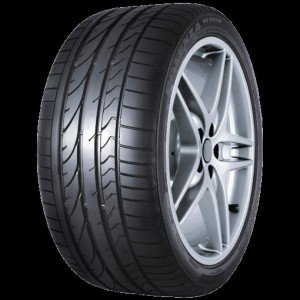 outstanding performance  wet and dry conditions.
This tyre is suitable for a wide range of vehicles from Extremely high performance car such as the Ferrari to popular vehicles like the new Volkswagen Golf.
The asymmetric tread pattern offers high performance with a good level of comfort and low road noise.
The RE050A in some sizes is available in runflat making it one of the most robust passenger car tyres on the market.
It offers high performance with a good level of comfort and low noise. In certain sizes it is available as a runflat.
Bridgestone Turanza ER300
The asymmetrical ER300 was designed  for the higher mileage user thanks to the perfect balance between performance, stability and sheer driving pleasure. The Turanza ER300's solid construction and state-of-the-art tread technology deliver outstanding stability and steering response, letting you power safely through even the toughest conditions.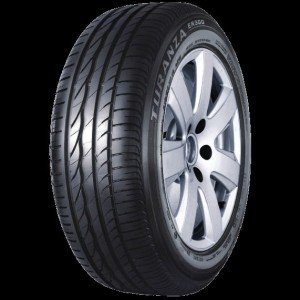 Advanced tread pattern, optimized for smooth, quiet and efficient performance
Winding groove design for rapid water evacuation and superior traction in wet conditions
Silica-reinforced construction for superior handling and fuel economy
Sleek, stylish, contemporary design
Info obtained from Bridgestone's website www.bridgestone.co.uk