This low cost piece of equipment is essential if you have Tyron bands fitted to your motor home or caravan, this enables you to have your Tyron Bands fitted and removed easily by tyre fitters anywhere in the world.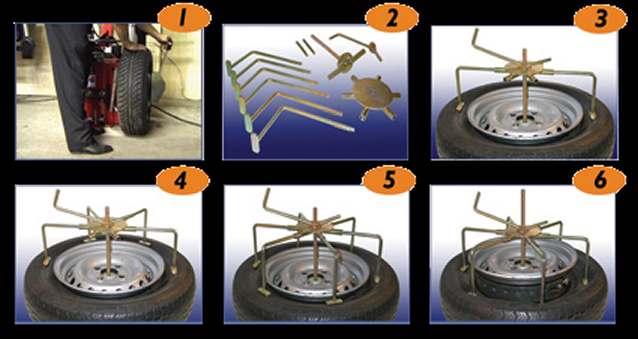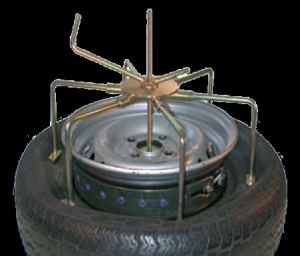 If you have Tyron bands then this portable Tyron band fitting machine is a must have item because if you get a puncture and the isn't a Tyron specialist then there's a very good chance the inexperienced Tyron fitting garage you use to fit your tyre or repair the puncture will damage the Tyron band inside if you don't have this portable fitting machine for them to use
FAQ's
How can I remove my Tyron bands?
What machine/equipment is available to remove Tyron bands?
My garage cant remove my Tyron bands what should I do?
Is there a special key to remove Tyron Bands?
What does this Tyron band sticker mean stuck on my wheel?
Is there a Tyron Band dealer in Norwich, Norfolk?
The portable fitting machine cost less than the retail price of one fully fitted Tyron band and will give you the peace of mind when your not near your local Tyron specialist.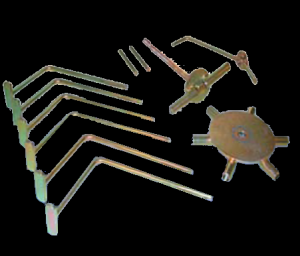 The Tyron Fitting Machine is a small & collapsible weighing less than 3Kg and is designed to be kept with your Vehicle, Caravan or Motorhome so that tyre fitters around the world can easily remove and refit your Tyron Bands.
£89.90* inc VAT + carriage
Carriage £12 (covers main land Britain)
*current price at time of site edit
[divider] [divider]