Winter is almost upon us and if last year is anything to go by, if you don't try and get your winter tyres now you may be one of the many disappointed people like last year when winter tyre stock dried up real fast.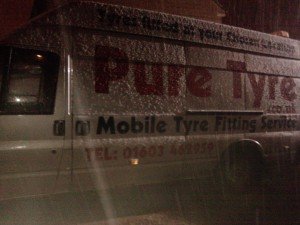 To put a dampener on it even more I have been watching the suppliers stocks of winter tyres decreasing fast and so im told all the winter tyres that are going to be manufactured before the end of the year have already been manufactured by most of the key tyre companies.
Call us on 01603 462959 to see if there is availability of winter tyres in your vehicles size.
[divider] [divider]