Pure Tyre's website is operated and maintained by 'us', 'we', the 'Company'. The Company is registered in England and the registered address is Cavell House, Stannard Place, St Crispins Road, Norwich, Norfolk, NR3 1YE
---
Q. What type of payments do you accept?
A. We accept all major credit, debit cards and Cash, We don't accept American Express
We also accept contactless Apple Pay & Android Pay, to any total value, meaning when paying with Apple or Android pay we can take payments over and above £30.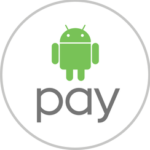 ---
Q. What are your Opening Hours
A. Normal Hours: Mon – Fri 8am – 6pm Saturday 9am – 12pm
Out of Hours: 24 Hour Emergency Service
---
Q. I have purchased Tyres, Batteries or Brake Parts from another supplier, will you fit parts I supply?
A. Our policy is not to fit parts supplied by our customers, meaning we only fit parts supplied by us.
This is because we can ensure the parts are of a good quality, so your safety is not compromised and that we can offer a parts and labour warranty with the parts we supply without the confusion of if we are liable or the parts you supplied are at fault.
---
Q. Do you Balance the Wheels when you fit new tyres?
A. Yes, We have a 240v inverter that powers a Hoffmann 200, for a perfect balance each and every time.
This machine positions the stick on weights to ensure a clean straight fit of the balancing weights on alloy wheels.
We are also able to balance twin rear wheeled vehicle such as Mercedes Sprinters, Ford Transits and many more vehicles that have the larger hole in the centre of the wheel.
---
Q. I purchased a battery, does it have a warranty?
A. Yes, we offer a maximum of two years warranty unless otherwise stated on your receipt, so please check your receipt for how long of a warranty the battery has we supplied.
If your receipt doesn't state how long the warranty is, then the default two years applies.
Battery warranties are not transferable between owners, meaning if you sell / transfer your vehicle to another owner the battery is no longer covered under the warranty.
As we are a totally mobile company, our warranty only covers the distance in which we first travelled to fit the battery, for example if you have moved or if there was a call out on top of the battery to cover your location, there would be a call out to change it under warranty.
All batteries unless supply only and not fitted must still be on the vehicle they we're originally fitted to, this is so other checks can be made to ensure the battery is at fault and that the alternator is not over or under charging.
Leaving a vehicle for long periods (over a week) with out starting/charging the battery for minimum of an hour could cause the battery to go flat, this is not a battery fault.
If you only use your car for very short journeys i.e. just to go to the shops once or twice a week, the battery will not receive enough charge in these journeys to maintain the life of the battery, additional charging will be required.
Please note: A call out charge will apply when the battery is not at fault.
---
Q. I have made an online purchase & paid from your website but would like to cancel and get a refund, how can I do this?
A. Please contact customer services on 01603 462959
---