The Tyre Company that

Loves You

Back!
Welcome to Pure Tyre, the most loved tyre company in Norwich (Based on google review star rating*) and because of the love you have shown us, we are showing you some love back by giving each customer a free


keyring tread depth gauge

.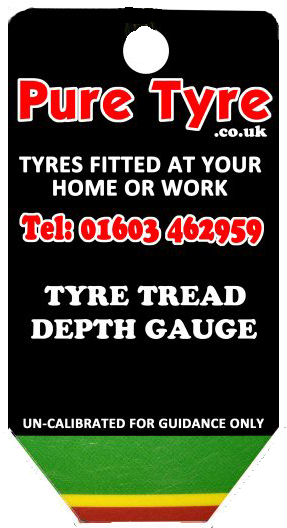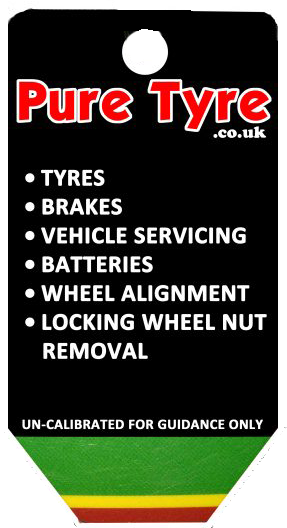 The price we quote is the price you pay and will always be all inclusive!
Pure Tyres in Norwich provides a convenient, affordable and friendly service, which gives you the future of tyre replacement today!!
If you find you have a puncture to then realise you don't have a spare tyre or that your spare tyre in also flat, then call us and we will come to your location and replace or repair the tyre.
Home tyre replacement Norwich is just a small part of what we do………..
We can also replace your car battery when it lets you down and normally on a same day basis.
If you are having a problem with your brakes, for example you are hearing a grinding noise or your steering wheel vibrates when applying the brake pedal, then we can come to your work or home and replace your brake disc and pads and we don't use copper slip as its not ABS friendly we use Mintex Cera Tec or equivalent Brand which is ABS friendly.
Our Mobile service covers Tyres, Locking Wheel Nut removal, Suspension, Tyron Bands, Batteries, Wheel Alignment, mobile tyre repairs & Brakes for the Norwich and Norfolk area.
Imagine having a flat tyre or a flat battery, being at work and needing to get you and your vehicle home safely.
The boss says that you cannot have time off to go to the garage, or the garage does not have a courtesy car for you to use..
How good would it be if there was a service where you could make one phone call and somebody would be at your office or place of work, carrying out the necessary work, while you got on with your job?
Well imagine no more.
Pure Tyres Norwich is a completely mobile service with trained technicians and engineers which will take away all the hassle this could entail, and get your vehicle back on the road.
This is a call out mobile car tyre service Norwich, Norfolk.
We can also supply a tyre to suit your budget from cheap tyres to premium tyres and we often have good value tyres Norwich deals.
Simply call us on 01603 462959, Tell us your problem and we will give you an estimated time of arrival, and the cost to you for the job. It's as simple as that. For Mobile Tyres in Norwich call the experts at Pure Tyres and they will bring the tyres to you at your home or work.
Your local tyre man in Norwich Norfolk, which provides replacement tyres on your drive.
*Most loved tyre company based on actual Google places rating and volume of reviews at time of site edit.