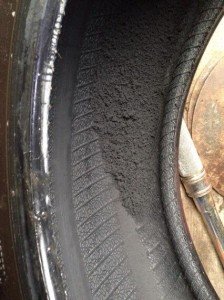 More and more cars from new now come without a spare wheel & tyre, instead you get a can of pump in sealant.
How safe really is it?
Well chances are by the time you realise you have a puncture you have already driven on the tyre with little or no air causing hidden internal damage. Would you want to pump sealant into a tyre like this and continue driving, I know I wouldn't.
The tyre sealant will only seal a small hole, if the hole was that small you could probably inflate the tyre and it will stay up long enough to drive to a tyre centre.
If you have a split in the tyre as you pump the sealant into the tyre it will leak back out onto the floor.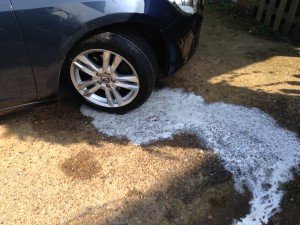 Once the sealant has been inserted into the tyre it will then make the tyre unrepairable. We as a company will not repair any tyre that has had sealant in it, even if the label states on the bottle it can be repaired.
Its also best to check with your breakdown cover that they will recover you without an extra charge if you don't have a spare tyre as some breakdown covers have a clause that if you don't have a spare tyre you will get charged about £120 to take your car to a garage.