If you are looking for Continental tyres in Norwich then we are here to help, we can supply and fit Conti's to your vehicle at your chosen location. Call us today on 0603 462959 for a a competitive quote
The new ContiSportContact 5 – Control never has been sportier.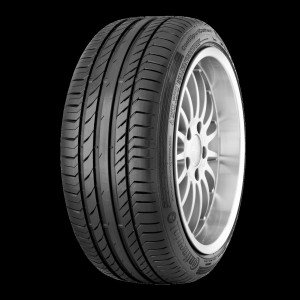 ContiSportContact 5, Continental has developed a tyre which is equally suitable for sporty cars & SUVs with sporty driving characteristics. With this new development, the tyre engineers have made significant progress in camparison to the popular predecessor ContiSportContact 3:
Shorter braking distances in all weather conditions.
Excellent road grip and safety when cornering.
Reduced fuel consumption and high mileage.
This was made possible due to a new compound which focuses on maximum power transmission and provides low rolling resistance whilst driving normally. This rubber compound which carries the name "BlackChilli" uses the various vibrations of the tyre. The ContiSportContact 5 is available in a range of sizes from 17 inch upwards for cars and 18 inch upwards for SUV.
Conti EcoContact 5
Combining short braking distances on wet and dry roads with low rolling resistance has in the past always been considered extremely problematic. Europe's leading tyre manufacturer Continental has now launched a product which resolves this problem with apparent ease –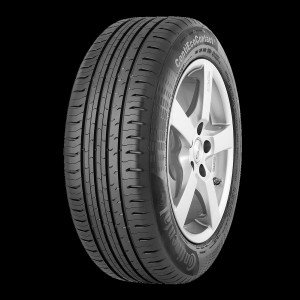 the new ContiEcoContact 5.
The tyre engineers did, however, have to tread new ground in terms of all the tire elements involved – casing, compound, tire contour and tread pattern design – in order to achieve the high level of progress. The main target conflicts when reducing rolling resistance relate to the safety-relevant characteristics of a tyre. This means that the conflict between rolling resistance and handling can be influenced via the design, whilst the tire compound can assist in the problem area of low rolling resistance and short braking distances in the wet; changing the tire contour allows mileage performance to be enhanced, and the tread pattern can have a positive effect on braking characteristics in the wet.
The sum total of the potential improvements helps the new tyre to achieve a considerably better overall performance with even more balanced driving characteristics. The engineers at Continental therefore focused on all these areas in order to meet the high requirements made on the new tyre for compact cars and large saloons.
The new ContiEcoContact 5 is being produced for 14″-16″ rims and is approved for speeds of up to 300 km/h (187 mph)
Info obtained from Continental's website http://www.conti-online.com