Many people can remember that Goodyear used to be the name of Formula one until they pulled out in the late ninety's and can still picture in their mind the black John Player Special car that run on Goodyear tyres from 1984. Pure Tyre cant supply Formula One tyres but can supply other Goodyear tyres in Norwich and surrounding area's via our mobile fitting service.
Goodyear Eagle F1 Asymmetric 2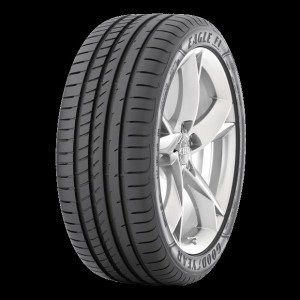 Goodyear is proud of their new Eagle F1 Asymmetric 2 with revolutionary ActiveBraking Technology, which can respond to the demands of high performance vehicles these Ultra High Performance (UHP) tyres: greatly improved stopping distances when they need it most.
Using innovative 3 dimensional block design within the tyre tread, the tyres contact with the road increases when braking. This induces a reduced braking distance in wet and dry and may give you those extra split seconds you'll thank for a lifetime.
The Goodyear Eagle F1 Asymmetric 2 can mean the difference between stopping and not stopping in time to avoid that accident. Goodyear's new Eagle F1 Asymmetric 2 tyre features our latest ActiveBraking Technology.
The ActiveBraking Technology in the new Eagle F1 Asymmetric 2 increases road contact during braking, thereby delivering significantly shorter braking distances on both dry and wet roads – proof of Goodyear's continued commitment and efforts to improving road safety.
Reduced braking distance on wet and dry roads
Superior wet and dry handling performance
Improved fuel efficiency
Quiet ride
Info obtained from Goodyears's website http://www.goodyear.eu/uk_en/homepage.jsp