Citroen C1 Reset Tyre Monitor / Calibration Info
Reinitialisation of the system is done with the
ignition on (ignition switch in the "ON" position
or "ON" mode) and the vehicle stationary.

► Open the glove box.
► Press the reinitialisation button (see image below)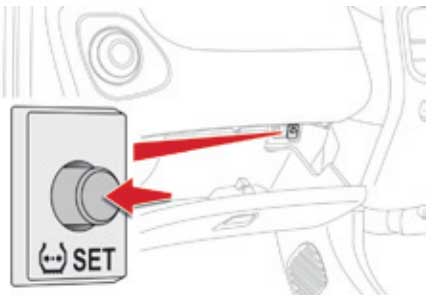 ► The flat tyre warning lamp flashes 3 times in the instrument panel when the reinitialisation is done.
► Wait a few minutes before switching off the ignition (ignition switch in the "ACC" or "LOCK" position, or "OFF" mode).
Please Note:
The system monitors the pressures in the four tyres, once the vehicle is moving.
It compares the information given by the four wheel speed sensors with reference values, which must be reinitialised every time the tyre pressures are adjusted or a wheel changed.
The system triggers an alert as soon as it detects a drop in the inflation pressure of one or more tyres.